Welcome to IVY Healthcare
Ivy Women and Fertility Centre is a leading IVF fertility clinic located in the prime areas of Kondapur and Gachibowli in Hyderabad. Our team of highly experienced and specialized fertility specialists provide advanced infertility treatments such as IVF, IUI, ICSI, and more, with a personalized approach to help couples achieve their dream of parenthood. Our state-of-the-art facility and advanced technology ensure the highest success rates, making us the best IVF centre near you. Our commitment to providing compassionate care and support to our patients has earned us a reputation as the most trusted and reliable fertility clinic in Hyderabad. Book an appointment with us today to start your fertility journey.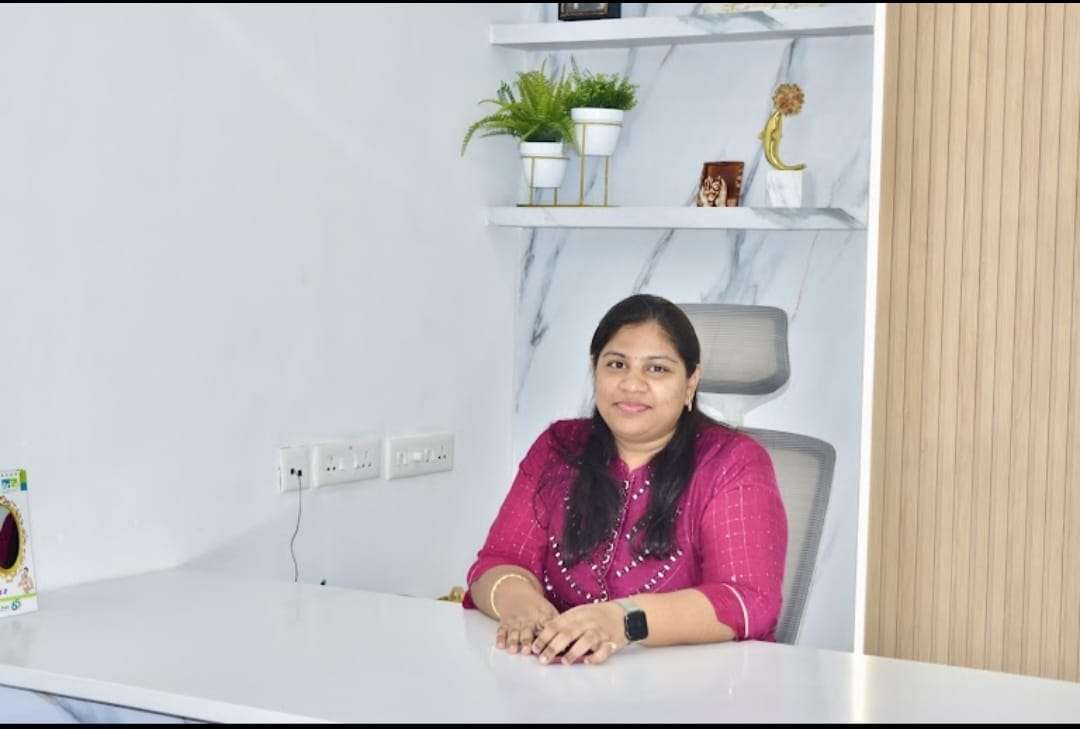 "Gynecology is a fundamental aspect of women's healthcare, and at IVY Fertility & Women Clinic, we believe in providing compassionate and personalized care to help women achieve optimal gynecological health. Our expert team is dedicated to supporting and empowering women throughout their healthcare journey."
DR. BHARATHI SUDHA. A
MBBS (Osm), Ms.OBG (Gandhi)
Numbers Speak For Themselves!
Visited Dr.Sudha for menopause related queries. I must say, the doctor has impeccable knowledge and has explained clearly and patiently and was not in a rush to prescribe tests or medicines without proper counselling. Even after prescribing medicines, she explained in detail about the side effects and efficacy etc., I highly recommend her.
Rahul
Went to hospital for our fertility issue .Last 8 years we went to lot of hospitals and spent lakhs of rupees for treatment,but no use.After madam's treatment for few months ,we have a child now .We are very grateful to her.thank you madam
Thirupathi
Visited madam few months back. Since then not only wife's problem, she became our family doctor and consult her for every medical problem in the family.Her advice is accurate and always turns out to be good for us. Thank you madam.
Sangram
I approached doctor for abdominal pain.Came out to be a serious problem.She explained all the options very well after the scan.Treatment done accordingly .I am better after just a week.I recommend her to any women problem.
Showry Mallik
Visited hospital for personal issue. Well maintained premises. Staff was quickly responsive . Madam is very friendly and took time to explain in detail. Issue solved in just 2 weeks . Thank you madam.
Manju
Get One Step Ahead of your gynic problems
Most frequent questions and answers
Intrauterine insemination (IUI) is a fertility treatment that involves inserting washed and prepared sperm into the uterus during ovulation to increase the chances of fertilization.
Common gynecological issues include irregular periods, vaginal infections, urinary tract infections, endometriosis, polycystic ovary syndrome (PCOS), and menopause-related symptoms.
At IVY Fertility & Women Clinic, we offer a wide range of gynecological treatments, including exams, cancer screenings, menopausal management, and aesthetic gynecology services such as vaginal rejuvenation and labiaplasty.
A Pap smear is a screening test used to detect abnormal cells in the cervix that may lead to cervical cancer. It involves taking a sample of cells from the cervix and examining them under a microscope.
In vitro fertilization (IVF) is a fertility treatment that involves fertilizing an egg outside of the body in a laboratory before transferring it into the uterus.
You can schedule an appointment at IVY Fertility & Women Clinic by calling our office or filling out our online appointment request form. Our team will work with you to find a convenient time for your visit.